My Lexi is the most annoying creature ever. If you haven't met her and had her lick you from ear to toes .. be happy. She jumps on you when your sick and whines when your sleeping and all she ever wants is attention! attention! demanding attention! living for attention! She is so stinking smart too that it drives me mad. She knows how to go find her leash and drag it to the door demanding, and insisting to be walked. I love her to death somehow and can't imagine life without her. For all those of you who have yet to meet.. I give you Lexi Lou...

this is her classic...
hey where's my dinner?
look.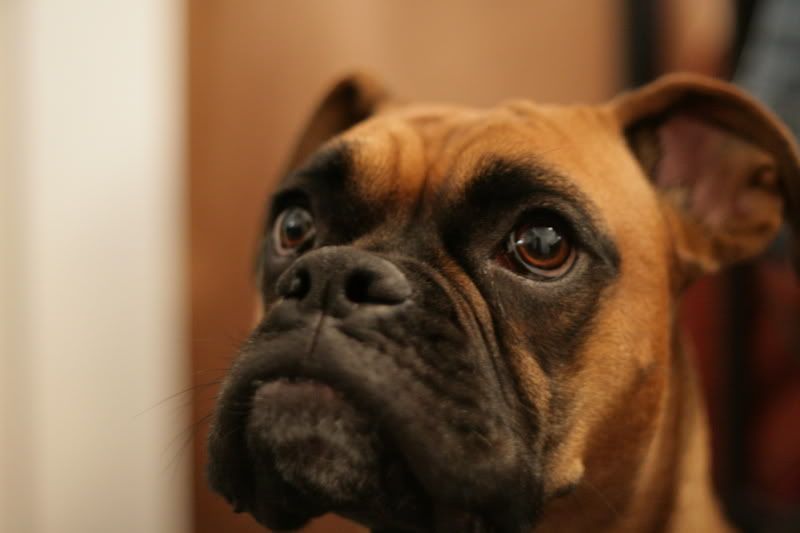 hehe.. I woke her from a nap and she was pretty annoyed with me.