My Grandpa Vern was an amazing woodcrafter. He built baby cradles, rocking horses and highchairs. ( just to name a few things) He also made beautiful grandfather clocks. He had an amazing talent.. and he crafted all this magic in his basement. His workshop he called it. I remember being little and going down and watching him work. Marveling at his masterpieces. It used to just smell like sawdust. But My Grandpa probably hadn't been down there in several years so now it is a bit more storage space.. a little less workshop. When I ventured downstairs the old basement smelled of sawdust and musty air. and you know what? I still loved the smell. I think I'm more sentimental then i realized. While I was in New York, I got out my camera and took pictures of his special spot. Here are a few pictures i particularly love.

This is above the staircase and you go downstairs...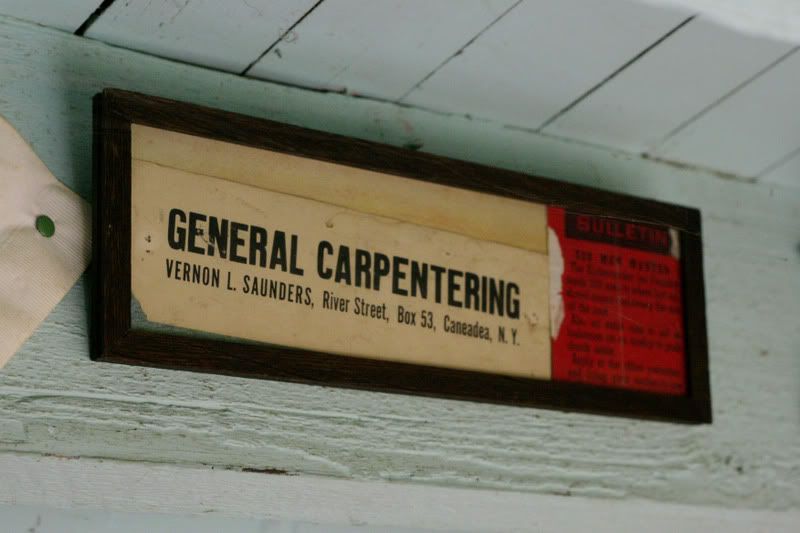 old notes ..




his nails organized...